Accepting Team License Invitations
Your Organization may provide an XSplit Team License which will allow you to enjoy the benefits of using XSplit Applications with no limitations/no watermarks.
This guide will teach you how to accept an XSplit Team License invitation sent to you by your Organization's License Manager.
If you've received a team license, you will receive an email invitation. You need to register and create a new XSplit account to accept the offer. If you have an existing XSplit account, all you have to do is login to the XSplit website by clicking the link in the invitation mail.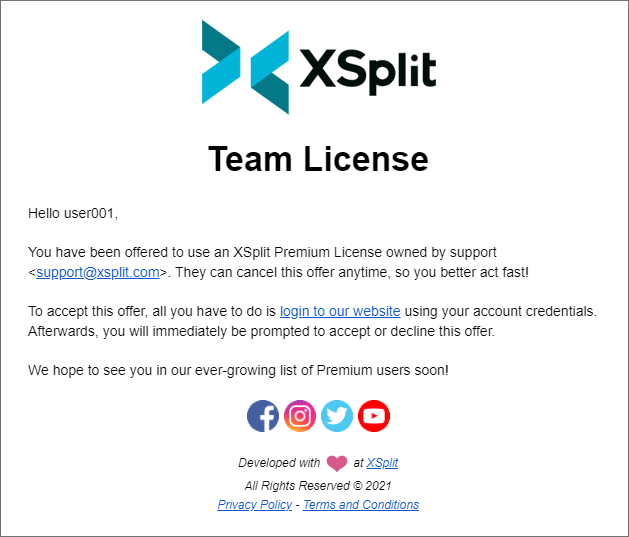 Once logged in, you will be prompted to accept the XSplit License offer.


After clicking
Accept Offer
, you will be able to see your updated license status on your
Billing page
in the XSplit Dashboard.
Note: If you already have an existing
Premium License
, you cannot accept this offer immediately. If you wish to avail of this offer, you will first have to change the e-mail of your currently licensed account, then sign up for another one using the same e-mail address.
Updated on: 12/08/2022