XSplit Broadcaster FAQ
What is XSplit Broadcaster?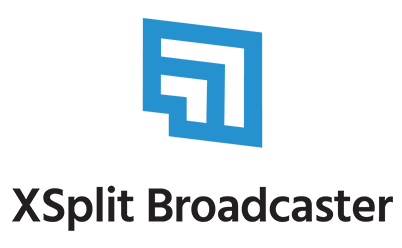 XSplit Broadcaster
is one of the most popular and widely used applications for live Internet broadcasting, with a user base ranging from hobbyists to prominent professional casters around the world and is available in multiple languages.
XSplit Broadcaster allows users to record or live stream any type of media, while taking advantage of Live TV production features that anyone can learn to master.
Where can I find the latest changes and features for XSplit Broadcaster?
You can find out about new features and the latest changes in the
XSplit Blog
and on the
Release Notes
.
Can I use XSplit Broadcaster on MacOS?
XSplit Broadcaster is only compatible with
Windows 7 OS and higher
. There are currently no plans for a MacOS version.
As a workaround, you can install
Boot Camp OS
to run Windows applications on your MacOS device. Apple has a guide where you can learn more about Boot Camp OS
here
.
XSplit Broadcaster is primarily designed to run on Windows systems. As such, you may encounter issues when running the program on Bootcamp.
Why is my FPS dropping?
FPS drops can be caused by one or more of the following:
High CPU/GPU Usage
Network-related issues
Issues with your XSplit Stream/Recording Settings
Click here
for more details on how you can troubleshoot FPS-related issues.
Why is there a watermark on my screen?
XSplit Broadcaster content will be
watermarked
if you are on a
Free License
, or if you have not logged in to an account that has a Broadcaster Premium or Premium bundle license.
To remove the watermark, you need to purchase a
Broadcaster Premium
or
Premium Bundle License
by clicking
HERE
.
XSplit licenses are bound to your XSplit account. Using your default browser, log in to the app

using the account with the purchased XSplit License

in the XSplit website before running XSplit Broadcaster to remove the watermark.
Can I use XSplit Broadcaster for free?
Yes. You can use XSplit Broadcaster for free but there will be some restrictions as well as missing features.
XSplit Broadcaster with a Free License:
Content will be watermarked
Content cannot be used for commercial purposes.
Presentations limited to a maximum of 4 scenes.
No simultaneous broadcasting to multiple streaming platforms.
Watermarked Virtual Camera feature.
No access to the following features: Audio Source, Local Streaming, Stream Delay, Source Transitions, Projector, Preview Editor, Audio Mix Preview, and Skype Video Camera
XSplit License Feature Comparison
To know more about the license that you'll need for XSplit Broadcaster,
click here
.
How do I stream using XSplit Broadcaster?
You need to link your streaming account/s with XSplit Broadcaster via the
Broadcast Menu
.
Read
this guide
to help you get started in livestreaming using XSplit Broadcaster.
Which VST3 plugins work with XSplit Broadcaster?
XSplit Broadcaster 4.2 and above supports the use of
VST3 Plugins
(know more about VST3 Plugins on XSplit Broadcaster
here
)
Not all VST3 plugins will work

. Do not worry, our developers are actively developing this feature to improve its compatibility with more VST3 plugins.
Here's a list of VST3 Plugins currently known to work with XSplit Broadcaster:
RoughRider3
BX CleanSweep V2
MJUCjr
SPL De-Verb Plus
TDR Nova
Valhalla Supermassive
TAL-Reverb 4
If you know of other compatible VST3 Plugins that works with Broadcaster but not in the list, feel free to contact
Support
so we can test and add them for you.
Updated on: 21/09/2022