Adding Guests Using XSplit Broadcaster
Adding your guests remotely is possible on XSplit Broadcaster for your podcasts, interviews, and other live stream presentation format. First choose which video conferencing application you will use (i.e. Teams, Discord, Zoom, Google Meet, etc.).
If you are using Skype, you can learn how to use the Skype NDI feature integrated with Broadcaster
here
.
First, set up a call with your guest on your video conferencing application and add it as a
screen capture
source on your Broadcaster's scene.
Click on

Add Source > Desktop Capture

and choose either

Smart Selection

or

Window Capture

then select your active video conference.
In this guide, we'll use
Desktop Capture > Smart Selection
as an example to bring the existing Zoom camera source to the XSplit Broadcaster stage.
Click here to know more about XSplit Broadcaster's different Desktop capture methods.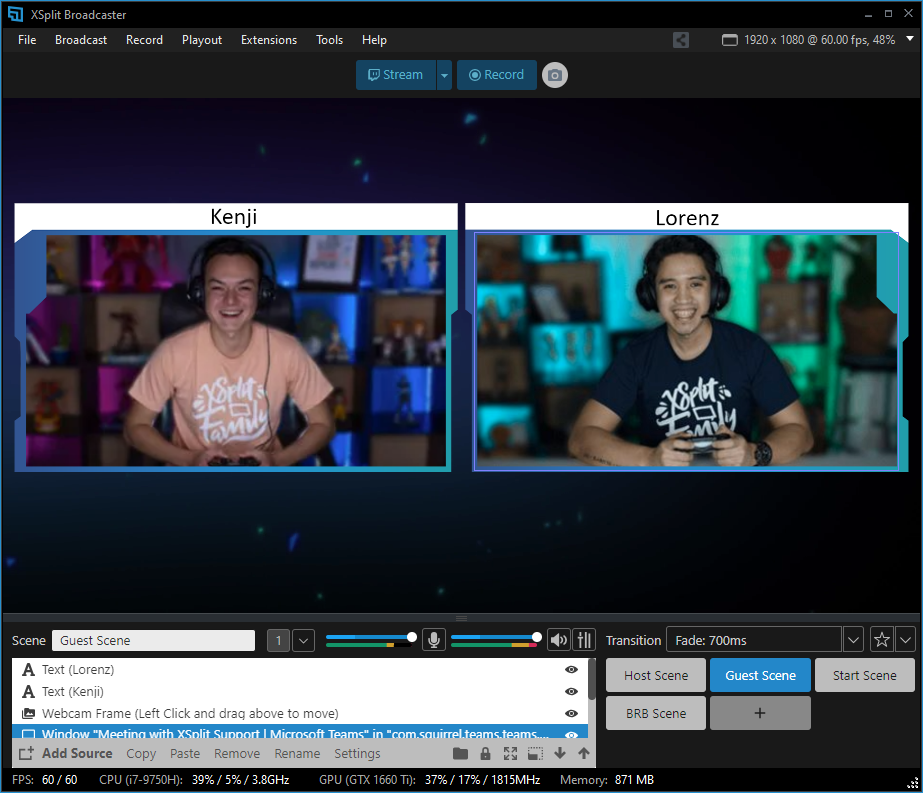 XSplit Broadcaster also has a
Layout Wizard
that's built to simplify how you set up your scenes, particularly if you intend to add guests in your presentation.
Click here for more information on how you can use the Layout Wizard to set up your presentation.
Updated on: 11/08/2022