Streaming or Recording your Console Games
XSplit Broadcaster is a great way to get creative with your streams and videos. It provides you with awesome features that will make streaming and recording videos convenient and easy. Here are some quick and easy steps to begin streaming and recording your
console games
on Broadcaster.
1. Adding your console game screen
In order to get your console gameplay on XSplit Broadcaster, you'll need to use a
capture card
device. These capture card devices allow you to send the video feed from your game console to your PC. Here's a sample of how a console-to-PC basic setup should look like.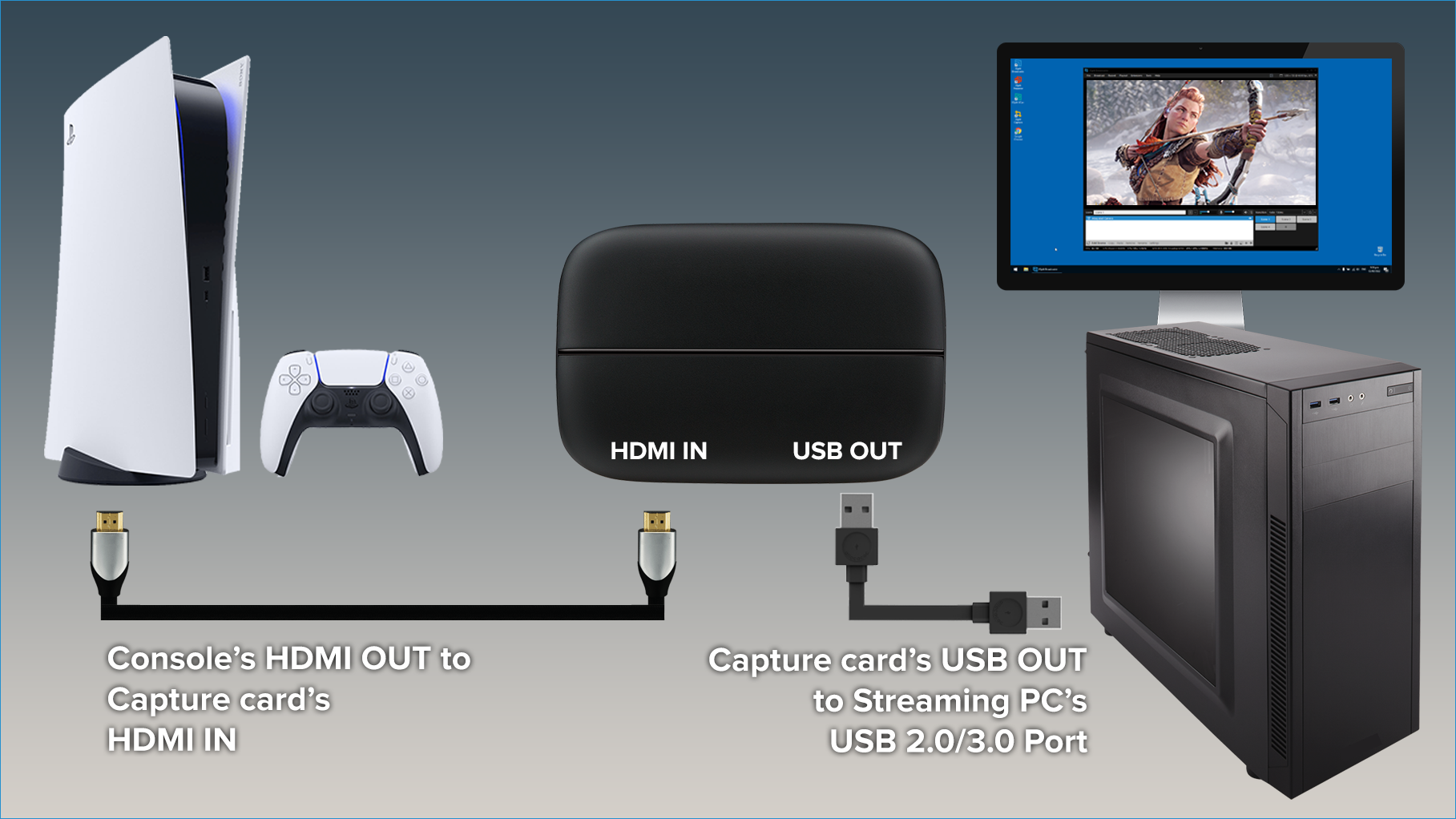 Most capture cards will be compatible with XSplit Broadcaster, but you can make sure by checking out our list of compatible ones here.
You can add your capture card feed by clicking
Add Source
>
Camera/Capture Card
>
then select your capture card from the list.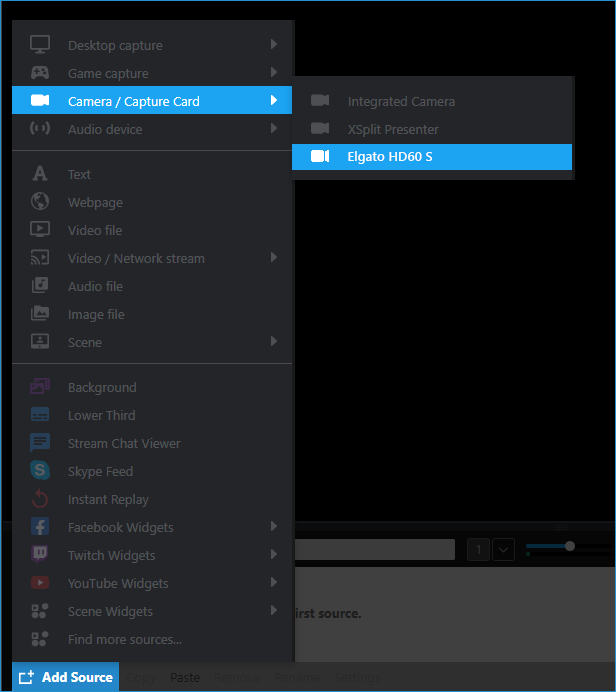 2. Adding a Webcam Source (optional)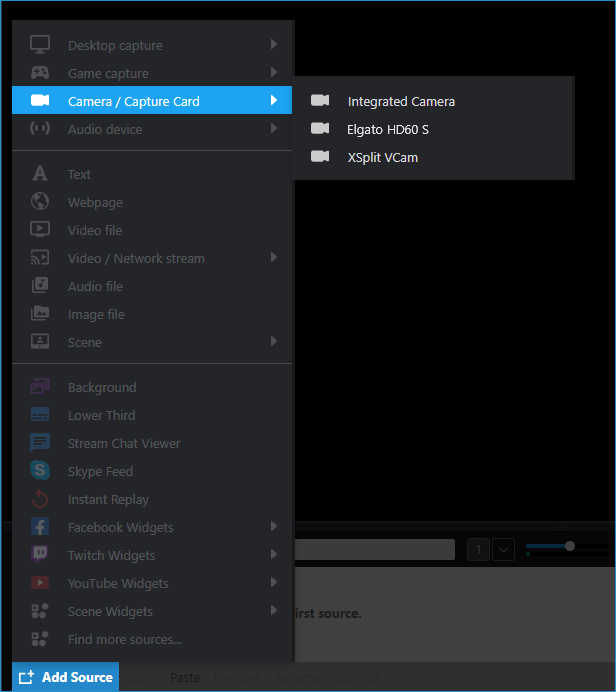 Next, set up your webcam if you prefer being seen playing games in your stream or recording. Adding your webcam source does the same process as adding your capture card. Similar to the capture card device source, you can also drag and resize your webcam source to set it on your stream.
Hiding Sources and Source Settings
To hide a source, just click on the eye icon next to it on the source list.
Right-clicking on your capture card source will open its source settings window where you can change various settings and properties of the source. Selecting it from the
source list
then clicking on
Settings
will also make this window appear.
3.1 Livestreaming Setup
With your game and other sources added, you're ready to set up your Broadcast outputs. First, go to
Broadcast
then
Set up a new Output
. Just select the streaming services you'll be using and a setup wizard will be launched to help you create your Broadcast output.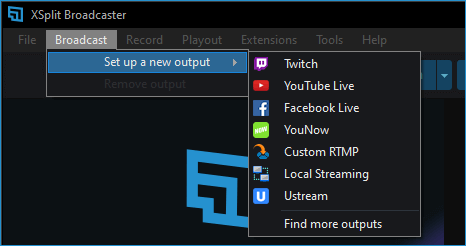 We have articles on how to set up your outputs for popular streaming services:
Twitch
Facebook Live
YouTube Live
If you don't see your preferred streaming platform, click on
Find more outputs
and you'll be redirected to the Plugin Store where you can find more integrated broadcast outputs to install.
For other services that don't have an output plugin, you can stream using

Custom RTMP

instead. You can click here for more information.
Starting your Livestream
Once you've set up your broadcast output, click on
Broadcast
again and select the output you've created. A red status bar will appear at the top of the XSplit Broadcaster window indicating that you're streaming live.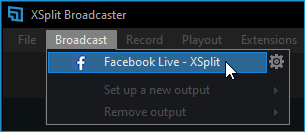 3.2 Recording
Choosing to record gives you the chance to edit it before uploading it to your gaming channel. To start recording, go to the
Record
menu then select
Active Scene
. This will record whatever scene is active or showing in the preview.

You'll also be able to
stop
and
pause
your recordings through the same menu as well.
Alternatively, you can click the
Stream
or
Record
buttons at the top bar to start either of your mainly selected stream and recording outputs.

Recording Properties
Clicking the
gear icon
beside Local Recording will open up your
Local Recording Properties
.

Click here to learn more about these properties as well as other options such as Multitrack Audio.
Updated on: 15/08/2022