Scene Source
The
Scene source
allows you to add an entire scene front the same XSplit Broadcaster presentation into another. This is a great way to show PIP (Picture-In-Picture) over your scenes.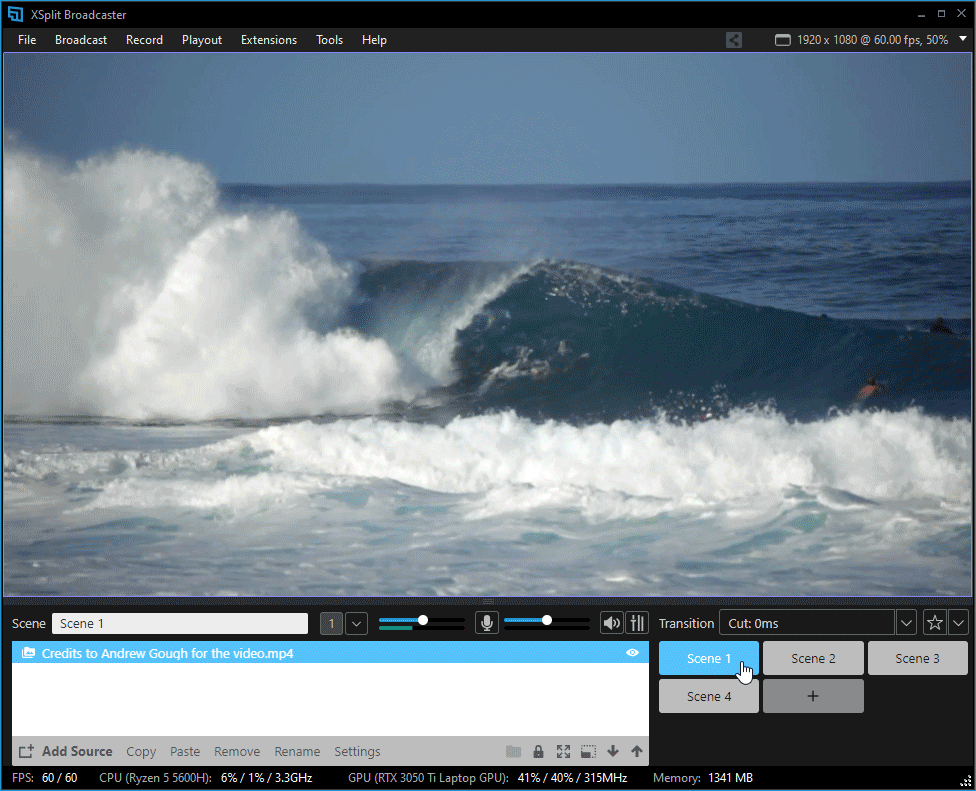 Go to
Add Source > Scene
and select the scene you want to show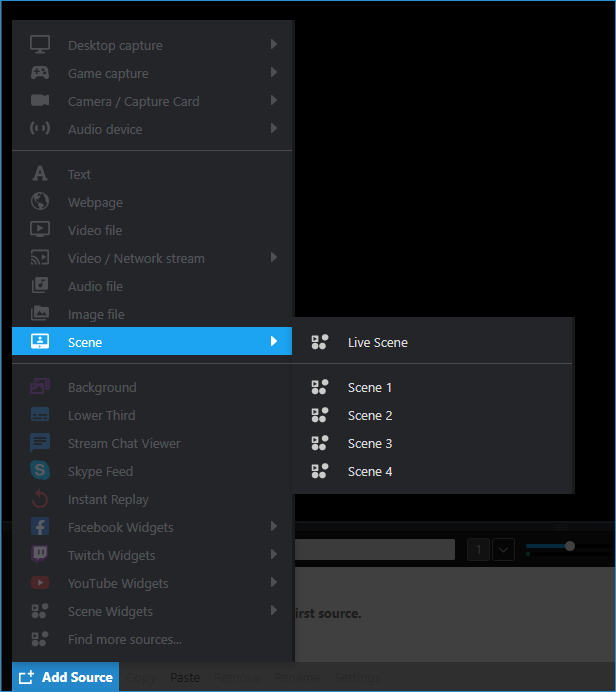 Live Scene
shows a preview of your active scene. This source works great with other XSplit Broadcaster features such as Projector mode, or when recording a specific scene whilst still being able to show what goes on in your active scene.
You may also focus on showing a specific scene within your XSplit Broadcaster presentation by
selecting any of your available scenes at the bottom of the Live Scene option.
Scene Source Properties
Right-clicking the Scene source brings you to the
Scene Source Properties
. Here you can change which scene the source is currently displaying.
Updated on: 11/08/2022