Text
This source allows you to add texts and other special text-based sources such as clocks, lists, or even import texts from your local text file.
Go to
Add Source > Text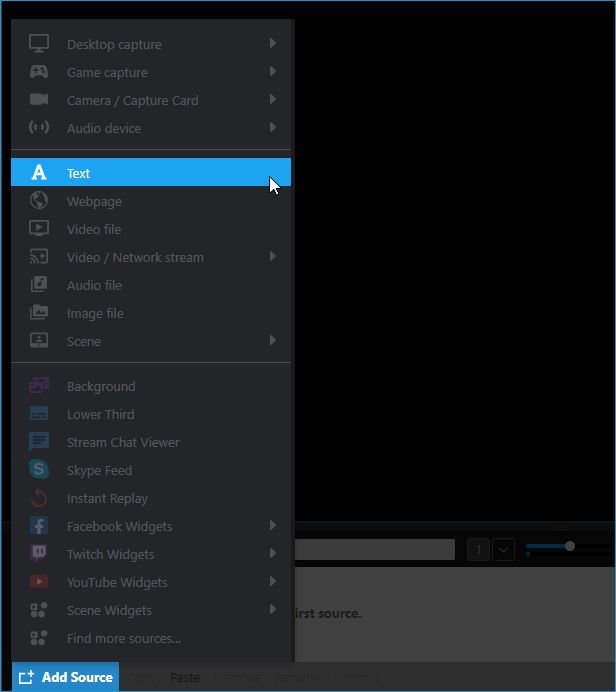 There are two main types of texts you can add: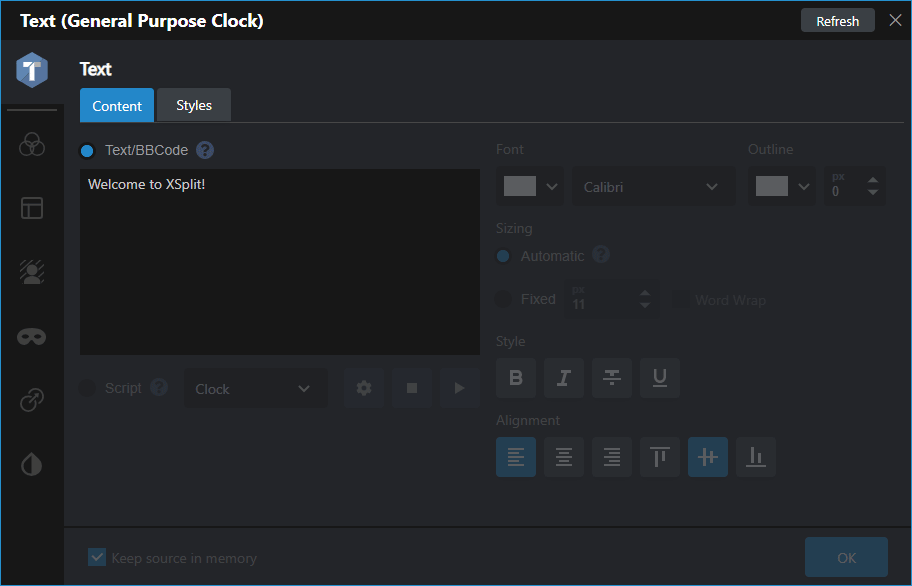 Text/BBCode
Here you can enter your text. Additional formatting can be done by using
BBCode
.
Script
Script
extends the functionality of the Text source to display different types of content other than regular text.
Script-type texts require configuration, which is done by selecting the Gear icon as shown below

(More content about scripts in the text source coming soon!)

Clock
Select this script to display various time-based texts. Click the
gear icon
next to the script you have selected to bring up the
Edit script
window.
Load Text from Local File
This script displays texts from a .txt file found in your local drive.
Load Text from Remote URL
This script allows you to enter a URL to display texts from a .txt file found online.
RSS feed reader
Displays texts from an RSS feed
Video List
This script connects to your Video Playlist source to display the title of the video currently playing.
Custom Script
Use this if you want to display custom texts created in Javascript.
Text Formatting
You can customize the overall formatting of your text source by adjusting the
font, outline, sizing, style, and alignment.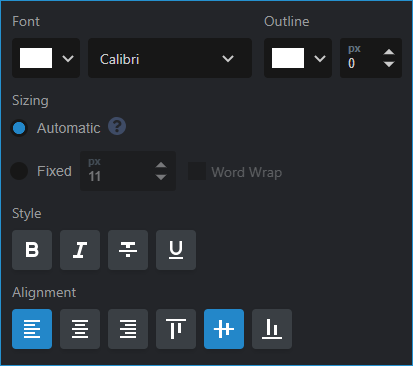 Styles
Drop shadows, animations,
as well as the ability to
render the text in 60fps
is possible via the
Styles tab
.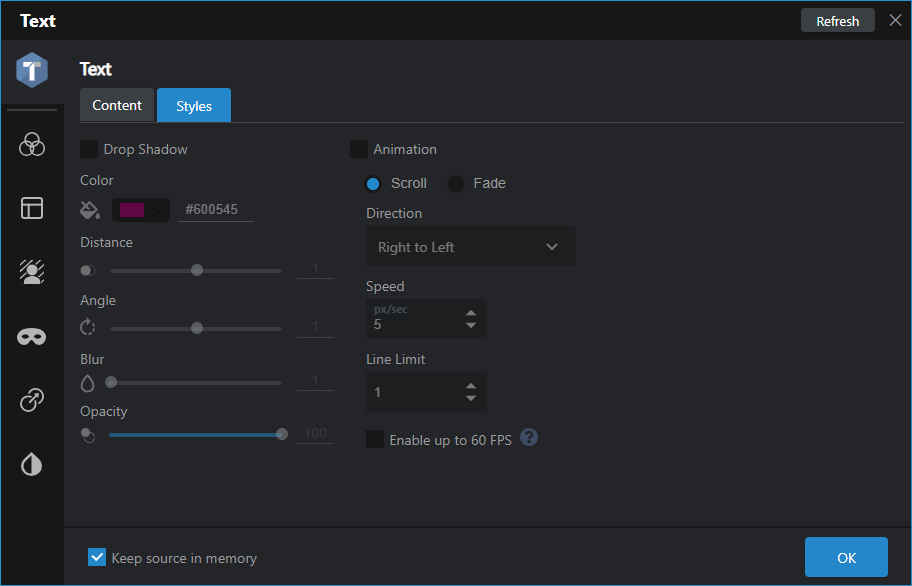 Updated on: 11/08/2022