Fixing Low Microphone Volume
Volume levels may vary depending on the microphone used and the recording environment.
To accommodate this, you can increase the volume range for both your System Sound and Microphone up to 300% by going to
Tools
>
Settings
and clicking the
Audio
tab.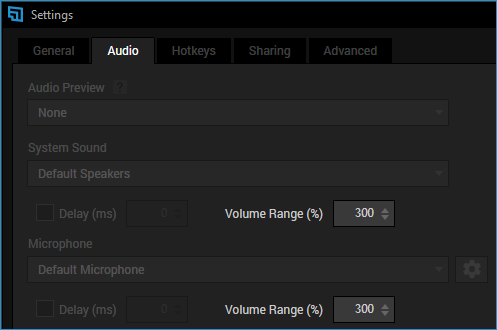 The boosted volume levels will be shown in
dark blue
on your stage audio controls.

Updated on: 11/08/2022