Dashboard Home
XSplit Product Downloads
Click the
Download
button or click the product name for more information.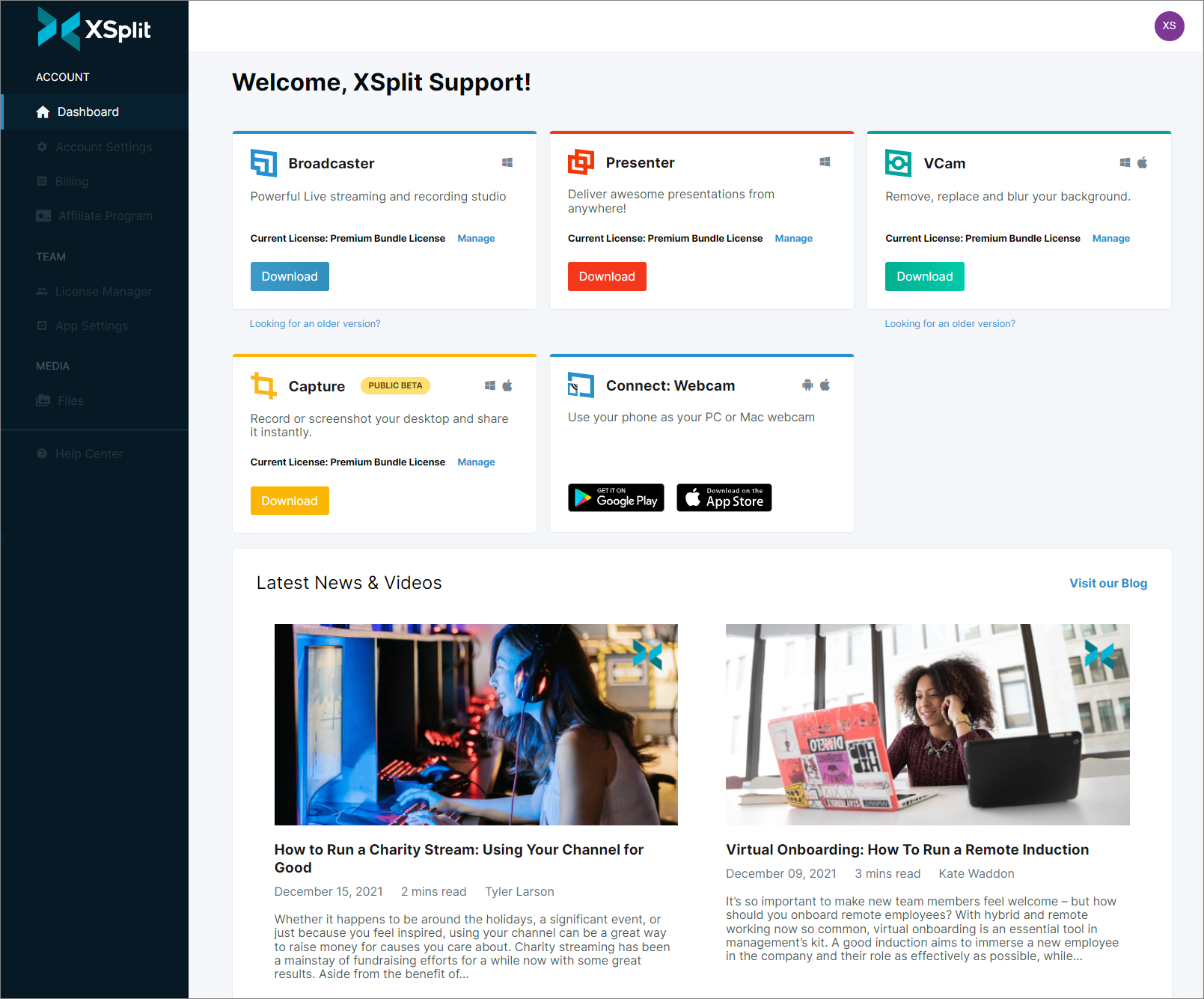 Downloading Older Versions of Selected XSplit Apps
XSplit Broadcaster
and
XSplit VCam
both have older versions you can download from the Dashboard Home.
For users with

older versions of 64-bit Windows (Windows 7, 8, 8.1),

the latest versions of Broadcaster and VCam may not work properly on your system. You need to click the "Looking for an older version?" link just

below the Download button

to gain access to a version that may still work with your OS.
Latest News & Videos
Get the most out of your XSplit apps by reading tips and helpful content created for you by the people of XSplit!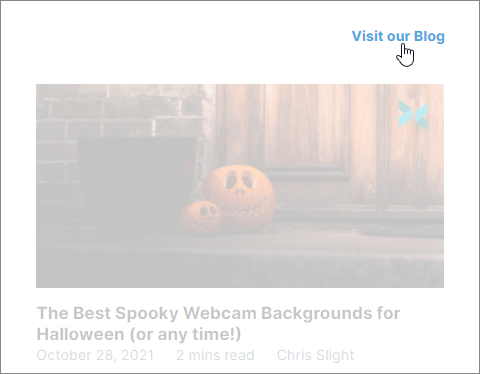 Click the
Visit our Blog
link for more news and updates.
Updated on: 14/03/2022