Camera/Capture Card
XSplit Broadcaster's Camera/Capture Card source enables you to show your webcam, as well as other video sources (virtual cameras, capture cards, and other compatible video sources)
Go to
Add Source > Camera / Capture Card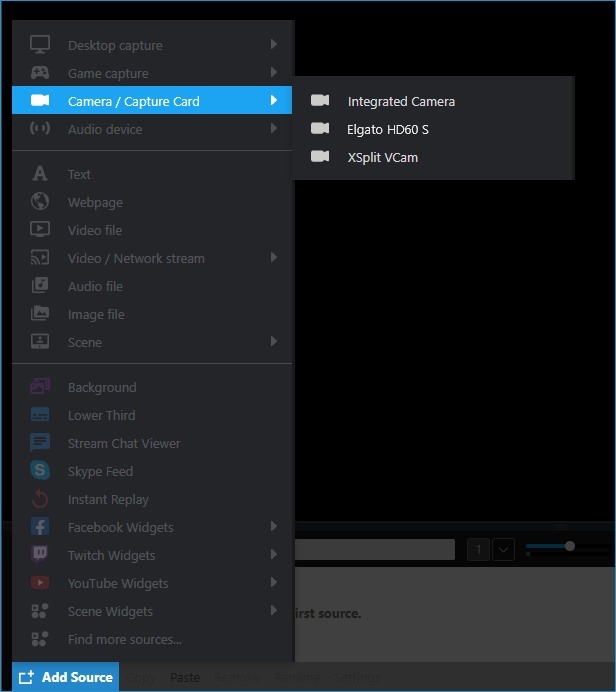 The camera source is automatically displayed in the scene once added.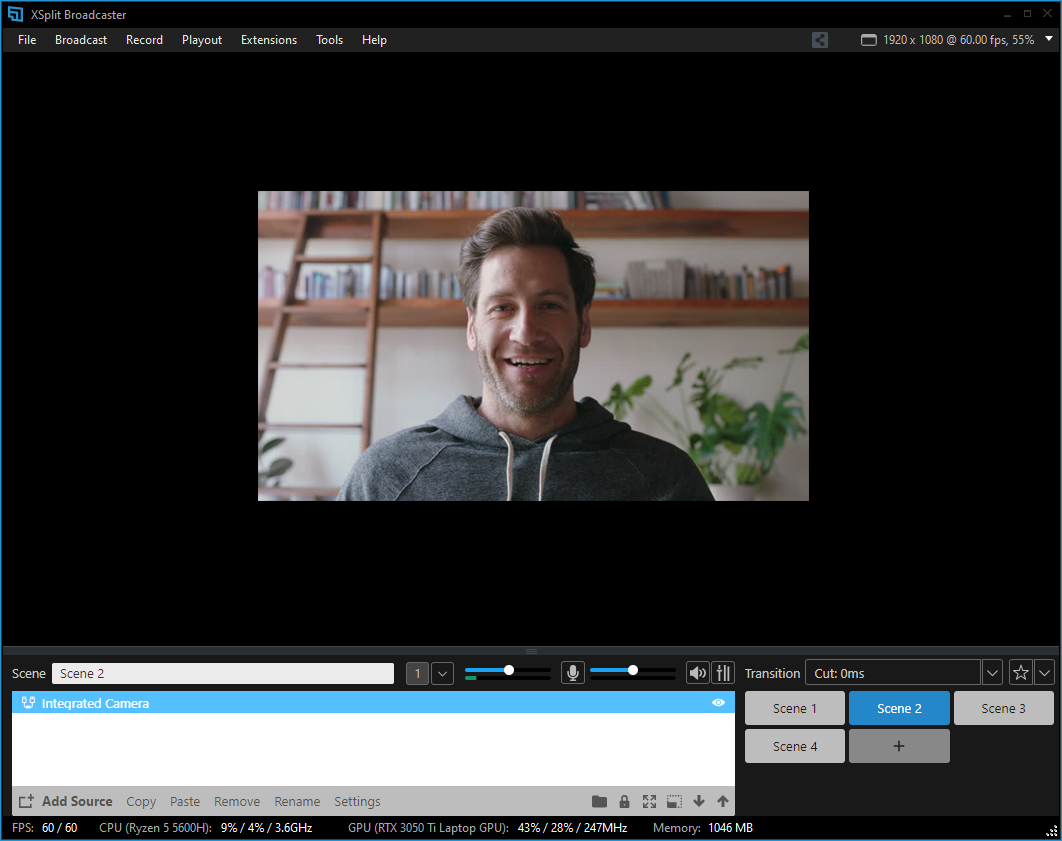 Camera Source Properties
Right-click
on the Camera/Capture Card source to bring up the
properties window
where additional options are available.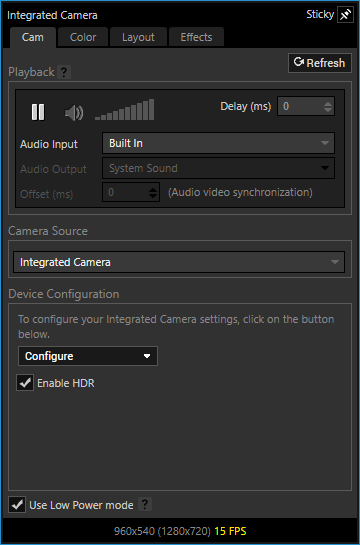 Playback
Audio Input
Select which input device your camera will use. Keep this set to "Built in" if you prefer to use the microphone function that comes with your camera. Otherwise, you may select an alternative audio input source from the list when available.
Audio Output
Determines which device the camera audio it will output to.
Offset (ms)
Use this setting to correct sync issues between your camera video and audio.
Camera Source
Camera Source Selection
Allows you to select which camera source will be displayed under the already-added source.
Device Configuration
Use this option (when available) for additional Video input/output configuration settings for your camera source.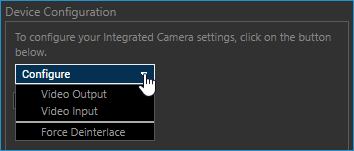 The options available under this section may vary depending on the camera source.
Video Output
Shows additional video output properties specific to your camera source. The framerate, color space and output resolution can often be seen here.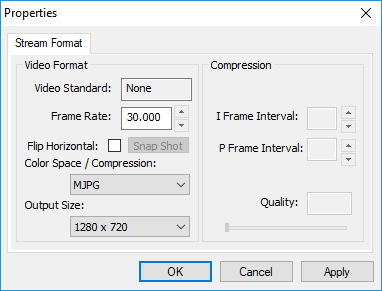 Video Input
Shows additional video input properties specific to your camera source. Use these settings to adjust brightness, contrast, etc.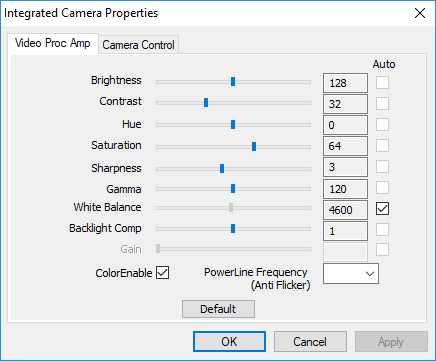 Force Deinterlace
Forces the conversion of interlaced video to a progressive scan image
Enable HDR
Enables the High Dynamic Range (HDR) effect for your camera source.
Use Low Power mode
Allows XSplit Broadcaster to suspend the camera's processing when the source is hidden or not in the active scene

Updated on: 11/08/2022