Webpage
The Webpage source allows you to add the URL of your favorite webpages to a scene. What's special about this source is that you can interact directly with the webpage's links, as if you're accessing them directly from a browser.
Go to
Add Source > Webpage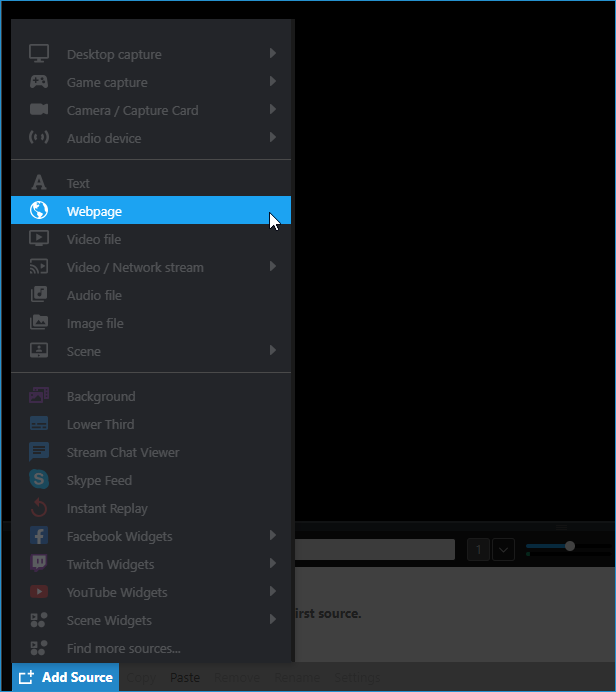 Enter the
URL
of the webpage you want to use a source on the prompt that appears then click
OK
. You can also click
Browse
to load a locally saved webpage.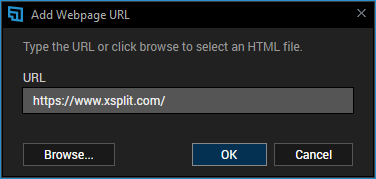 Webpage Source Properties Window
Webpage
Allows you to set the HTML source/URL, as well as the audio source
Display
Various display options can be modified to match your preference. Screen area, transparency, web scrollbars can be removed/added here. It's also possible to enable 60FPS (which will require more CPU/GPU resources)
Custom Code
You can override the webpage source's default CSS and use custom Javascript.
Updated on: 11/08/2022