Lower Third Source
XSplit Broadcaster's
Lower Third source
adds more personality to your livestreams with a variety of templates that's sure to catch the attention of your audience.
To add a Lower Third source, Go to
Add Source > Lower Third.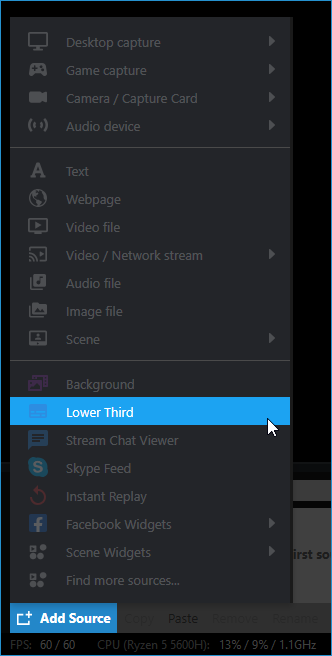 Right-click
on the added Lower Third source to open the
Lower Third source properties window
.
You will be shown a preview of what your Lower Third will look like. All you have to do is type in your
Title/Subtitle
.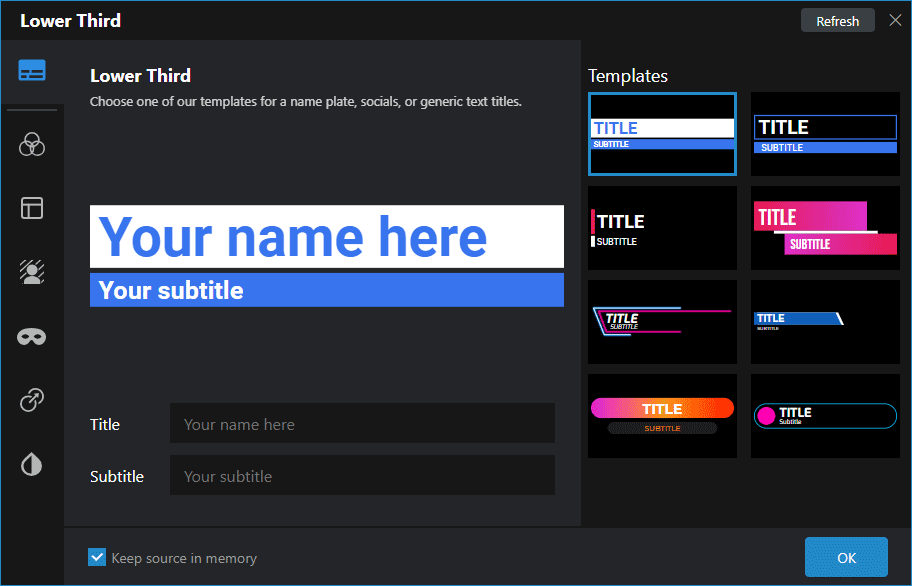 There's also eight different templates to choose from so you can get that right look and feel you've always wanted for your scene.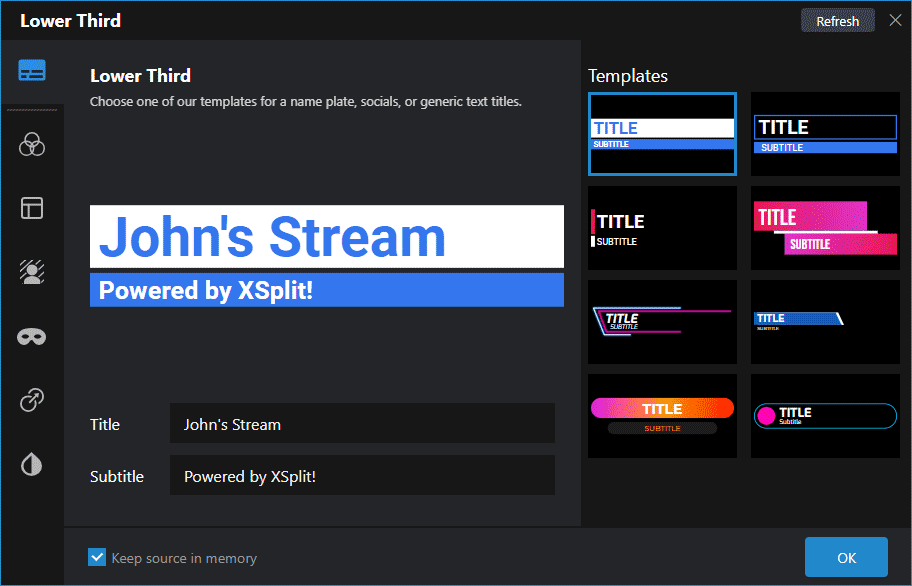 Updated on: 11/08/2022