Generating Graph Text for XSplit Broadcaster
The
Graph Text
file is used by our development team to see specific details of your video and audio device sources. These include devices such as your webcam, capture card, microphones, etc.
Generating the Graph Text file for XSplit Broadcaster
Launch

File Explorer

and open the following folder:

%ProgramData%\XSplit\Broadcaster\logs\
%ProgramData%\XSplit\Broadcaster PTR\logs\
(for the PTR version)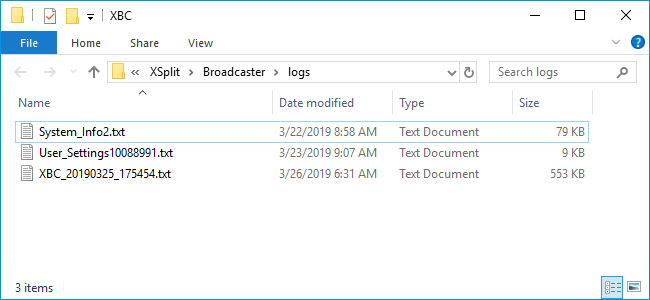 On

XSplit Broadcaster

, right-click on your device source then press

F12

while the Settings window is in focus.
Do not worry if you see/hear nothing when doing this step. Pressing F12 will not show any on-screen confirmation as everything happens in the background.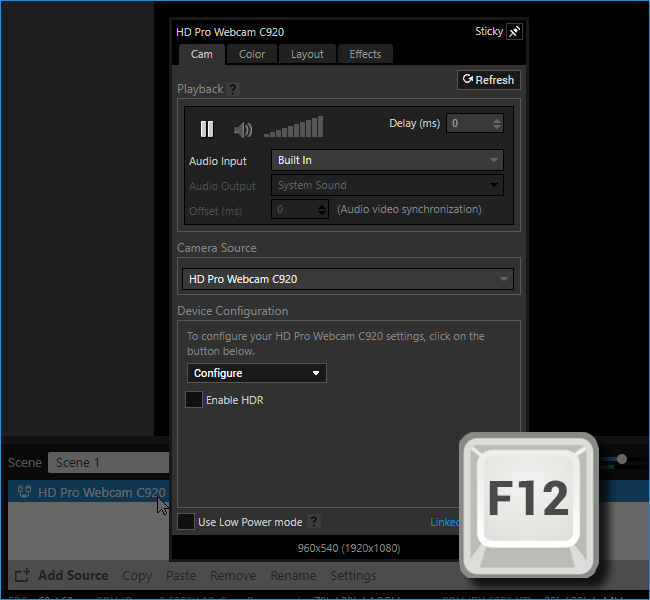 A file named after the device source will be generated in the

XBC logs folder

that you opened earlier. For example,

XBCGRPHTXT_DeviceName.txt

.
If the file doesn't appear, try clicking the device source settings window to make sure it's in focus then press

F12

again until the file appears.
On

XSplit Broadcaster

, go to

Help

>

Upload Log Files

.
Click

Copy Link

when the prompt appears after the log files have been uploaded. This will allow you to paste and send the files directly to the Support Chat box.

Updated on: 11/08/2022