Fixing VCam Not Detecting the Mobile Device
There are cases where XSplit VCam cannot detect your mobile device. This could be caused by a number of factors. Before trying these solutions, make sure to check the following:
XSplit Connect Webcam (on your mobile device) and XSplit VCam (on your PC) are both updated to the latest version and both are currently running.
Your PC and mobile device are connected to the same network. This is still needed even if you've connected both devices via USB.
There are no loose cables if you're connecting your PC via Ethernet or your mobile phone via USB.
If your mobile device is connected via USB, don't forget to enable USB debugging. Click here to know how to use the USB transfer method with iOS and Android devices.
Solution 1: Limit the number of devices on your network.
Having too many devices connected on your network could interfere with the discovery. If possible, you can try to connect only your PC and mobile device on the network and check if XSplit VCam will detect it.
Solution 2: Try to enable USB Tethering or Wireless Hotspot on your mobile device.
To check if your router restricts the connection, you can enable Wireless Hotspot (or USB Tethering if connected via USB) on your mobile device and temporarily connect your PC to that network.
Solution 3: Disable AP/Client Isolation.
If your PC is connected to your network via Ethernet, you'll need to disable AP/Client Isolation on your Wi-Fi router. AP/Client Isolation prevents a device connected wirelessly from accessing resources from a device connected via Ethernet.
Usually, it is found on the Advanced Wireless Settings of your router.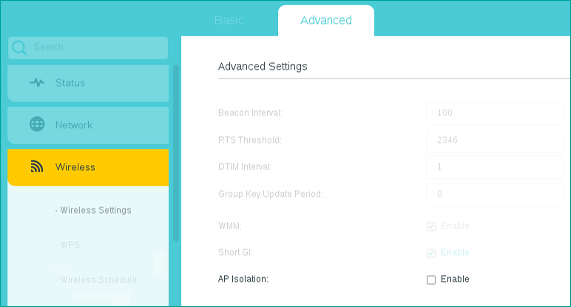 Solution 4: Disable any anti-virus or internet security software.
There are anti-virus and internet security softwares that could interfere with the discovery of your mobile device. You can try disabling these softwares and check if your mobile device can be detected on XSplit VCam.
Additional Option: Disable Windows Defender Firewall
It is also possible that your firewall is blocking the discovery of your mobile device. You can disable your firewall by going on your
Start Menu
>
Windows Defender Firewall
, select
Turn Windows Defender on or off
and turning it off on both Private and Public network settings.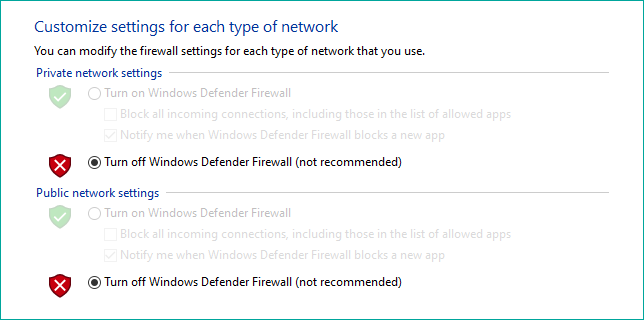 Updated on: 12/08/2022