Elgato Stream Deck Quick Tutorial
In this tutorial, you will learn how to setup and use your Elgato Stream Deck device with XSplit Broadcaster.
The following Elgato Stream Deck devices are supported:
Stream Deck
Stream Deck XL
Stream Deck MK.2
Stream Deck Mini
Stream Deck Mobile
Click HERE to download and install the

latest version of XSplit Broadcaster

.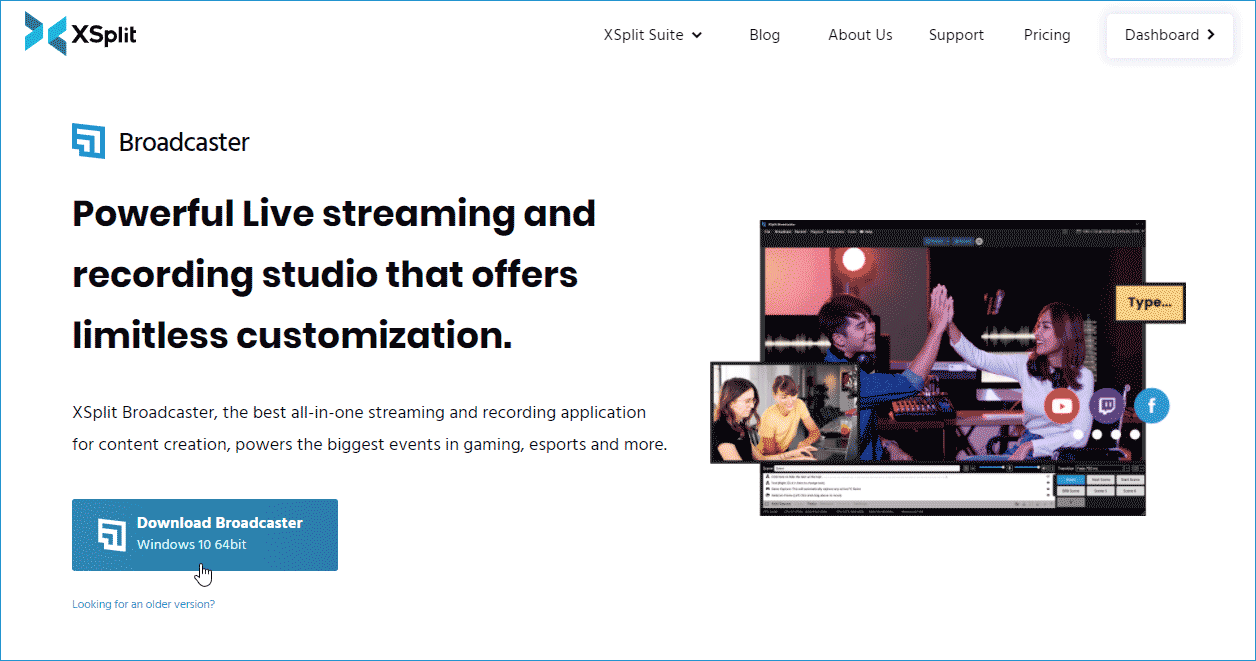 If you have an existing installation of XSplit Broadcaster in your system, go to

Help > Check for updates

instead and see if you're on the latest version before proceeding to the next step (important).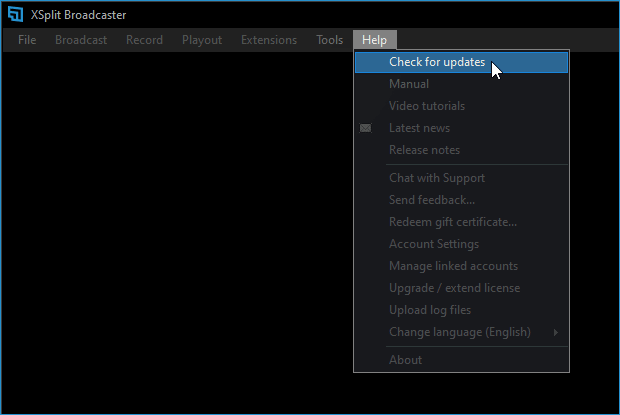 Older versions of XSplit Broadcaster may not work properly with Stream Deck, so it's important to make sure you're always on the latest version of the app.
In XSplit Broadcaster, go to

Extensions

and see if the

Elgato Stream Deck Extension

is already installed and

checked

in the

Extensions

menu. This will indicate that XSplit Broadcaster's Stream Deck integration is ready and active.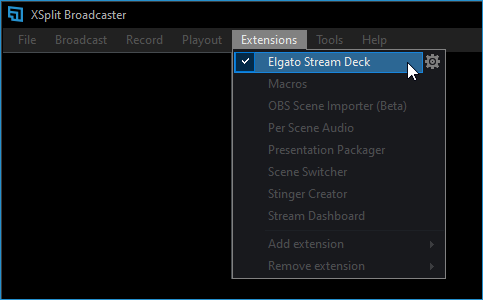 If the Elgato Stream Deck Extension is NOT in your Extensions menu:
Go to
Extensions > Add Extensions > Find More Extensions.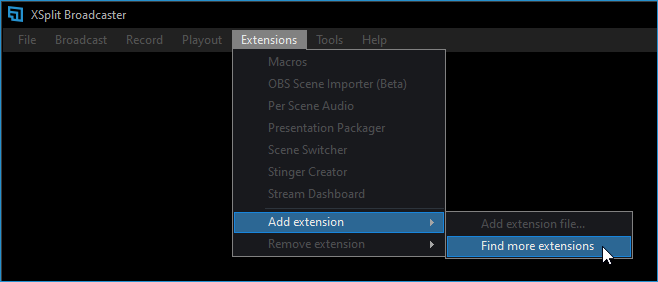 Type
Elgato Stream Deck
in the search bar. The
Elgato Stream Deck extension
should appear in the search result.
Click and install
the plugin.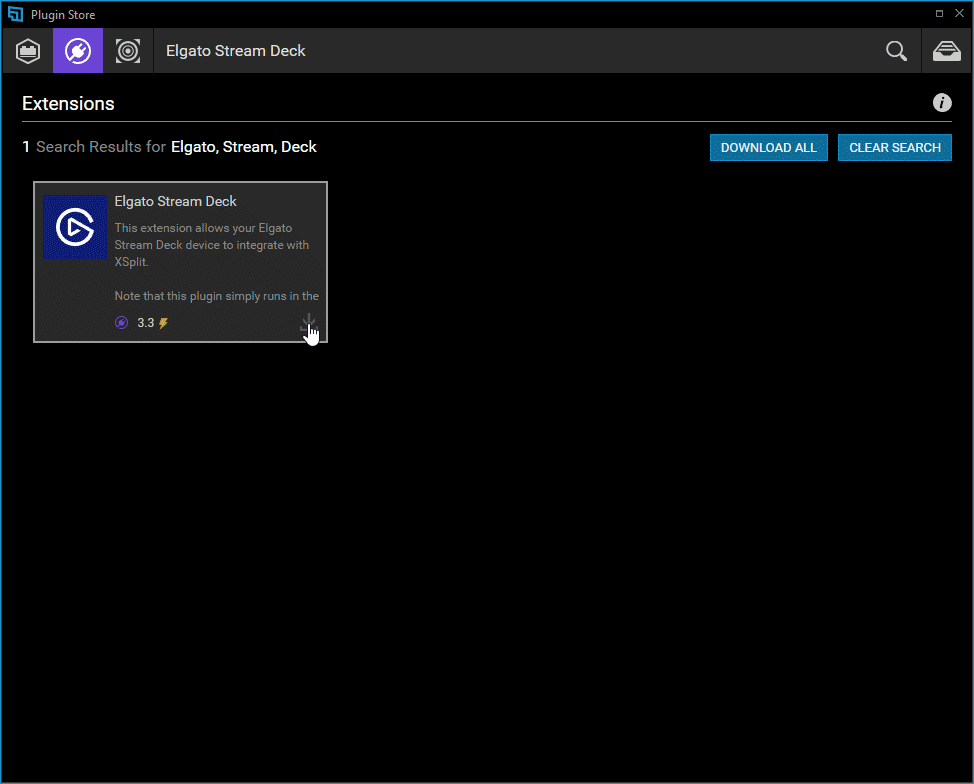 Proceed to the next step once the extension is successfully installed and checked.
Go to <https://www.elgato.com/en/downloads>.
Click

Select Your Product

then look for your Stream Deck device from the list. The download link for the latest version of Stream Deck Software should appear.
Download and install
the Stream Deck Software to your computer.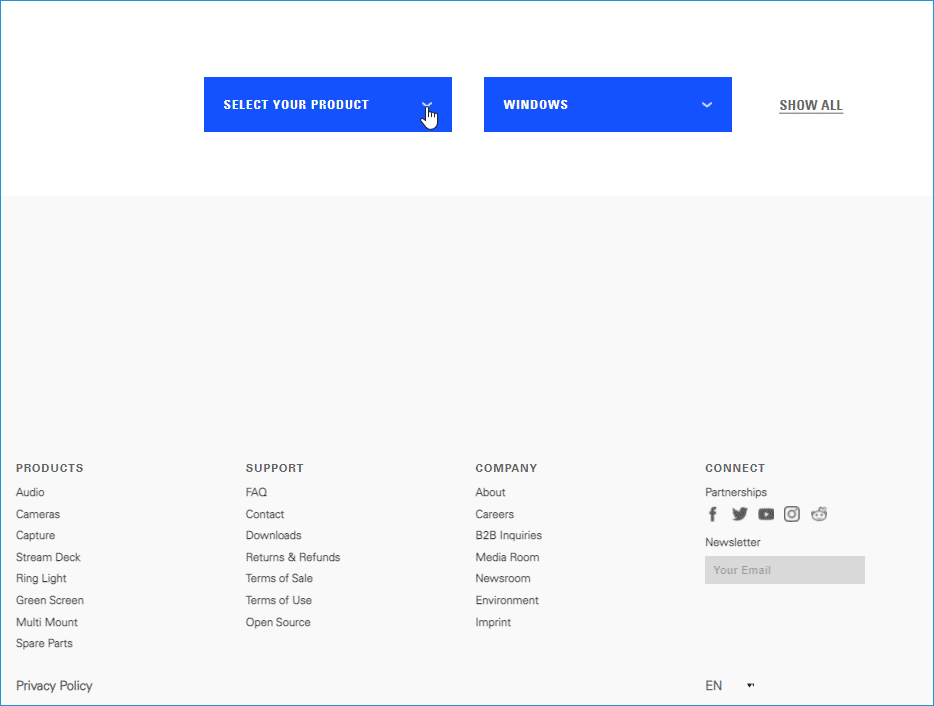 Run the

Stream Deck Software

and see that your device is connected and recognized by the app.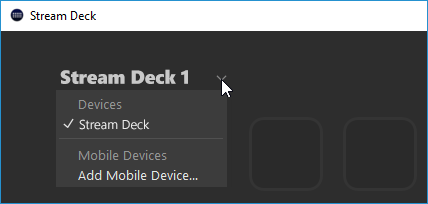 Click the

Stream Deck Store

Icon

Type

XSplit

in the search bar. The

XSplit Controller Plugin

should appear in the search results. Install the plugin.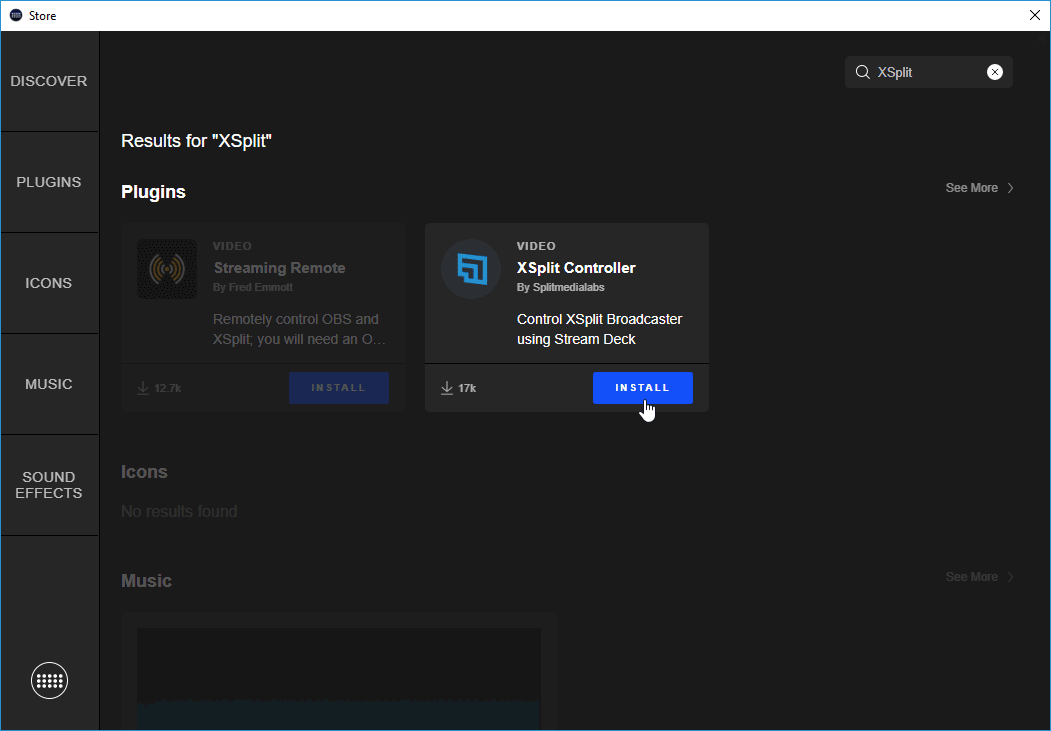 Once installed,

XSplit Broadcaster actions list

will become available in the sidebar.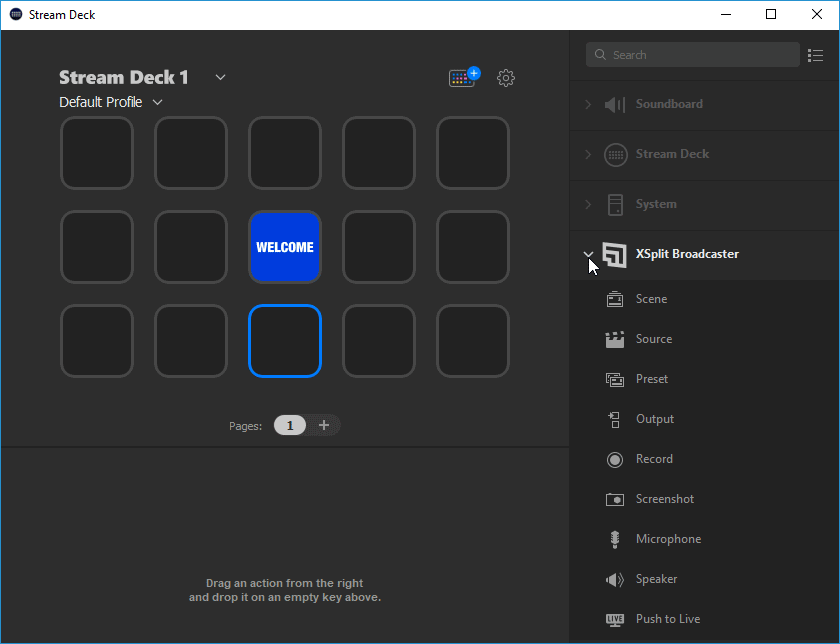 Updated on: 11/08/2022