Background Source
XSplit Broadcaster's Background source enhances the visual quality your scenes by adding aesthetically pleasing backgrounds to make your XSplit presentations look more professional and attractive.
To add a Background Source, Go to
Add Source > Background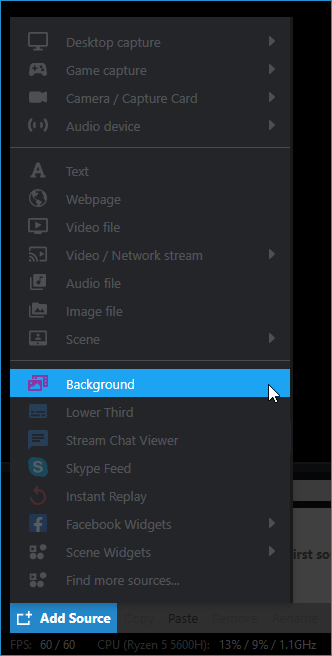 The default background template will be added to your scene. Right-click the background source to open the
Background source properties window
.
We have a dozen different background templates readily available for you to choose. Feel free to scroll down for more designs you might find suitable to you.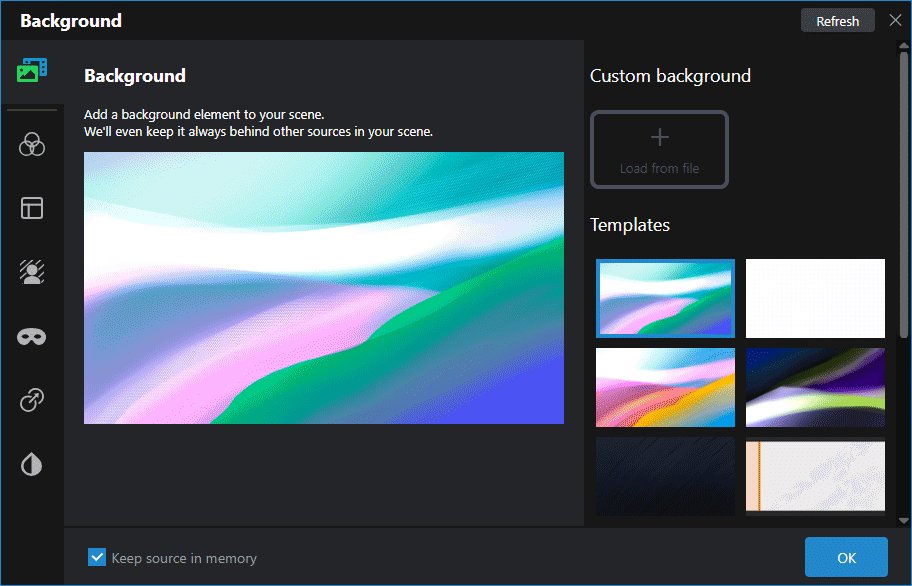 If you prefer to use your own background, you can do so by clicking Load from file under Custom background. Select your image file you prefer to use as background.
Background sources are automatically placed at the very bottom of your sources list.
Updated on: 11/08/2022