Adding XSplit Broadcaster's Audio in Zoom
Checking your Audio Input on XSplit Broadcaster
It is important to know that Broadcaster will play the audio through your
System Sound
and your
Microphone
. You will need to check if you have chosen the right devices in your settings.
Go to
Tools > Settings
to check your devices on the
Audio
tab.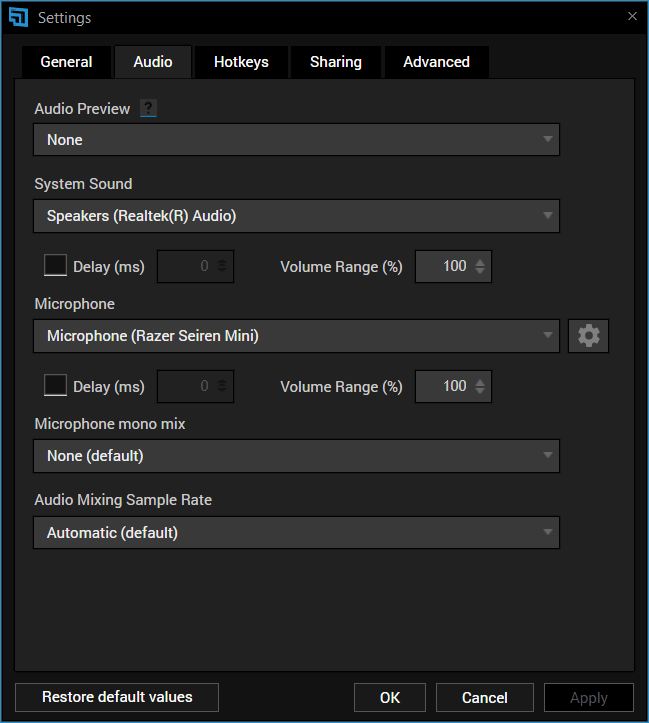 Setting XSplit Broadcaster as your Virtual Microphone
In
Zoom,
select
XSplit Audio (Broadcaster)
as your microphone input. This is so that your colleagues or viewers can hear any audio you play in your Broadcaster.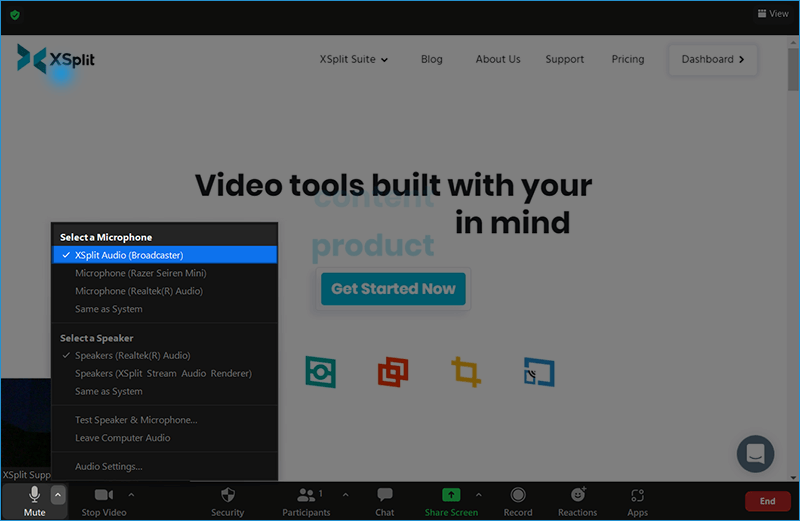 While you may select

XSplit Audio

as a microphone device in Broadcaster, it is not recommended as if you use the same audio output in Zoom, you will hear some audio loop.
Updated on: 11/08/2022