Files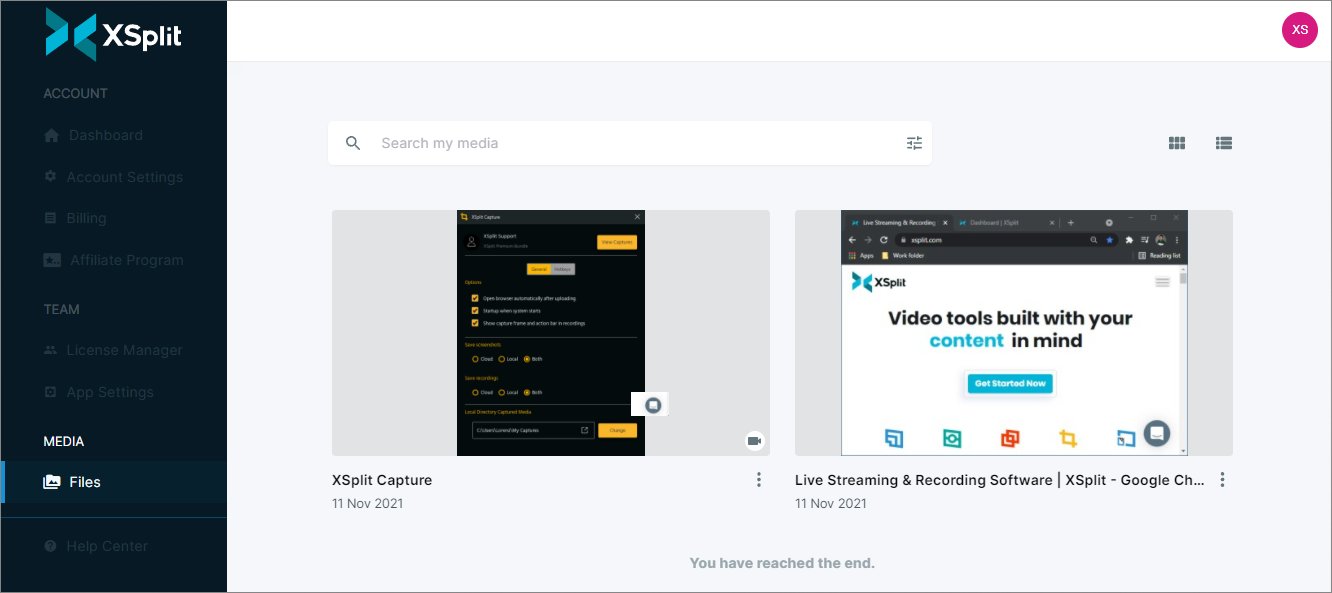 Files
is where the images and videos you've uploaded to the cloud using XSplit Capture and XSplit Presenter are saved.
File Specific Properties
Managing Your Media Files
Slides Metadata (XSplit Presenter Recordings only)
File-Specific Properties
Clicking the media file will take you to the properties page for that specific image/video.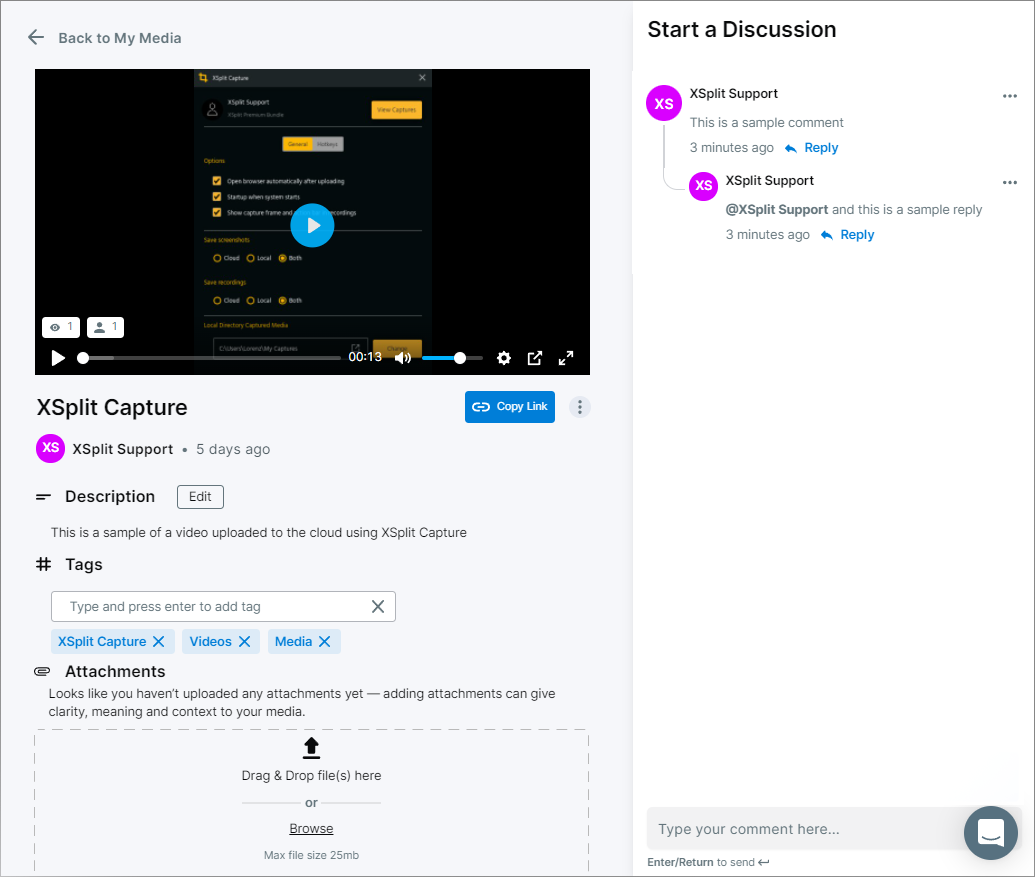 Call To Action
This allows you to place a button on your presentation video to bring viewers to your preferred website.
Link (URL)
Enter the URL of the Call To Action button destination
Button Text
Enter a 16-character text for your Call To Action button
Button Color
Allows you to change the color of the button
Button Shape
Choose between Square and Rounded button shape
Start Time
Allows you to set a specific time the button will appear on your Presentation
End Time
Allows you to set when the button will disappear
Copy Link
This button allows you to copies the URL of the uploaded file for sharing.
More options (Menu Icon)
Allows you to manage your media file further. Go to Managing your Media files to know more about these options.
Description
Click the
Edit Button
to more detailed information about the file
Tags
Adds different tags to the file
Attachments
Upload images and document files related to the file you have uploaded My Media accepts .jpeg, .jpg, .png, .pdf, .txt, .doc, .docx, .xls, .xlsx, .ppt, .pptx.
Start A Discussion
Allows people to comment about the media file you have uploaded. They need to be logged in to their XSplit accounts before they can leave comments. The menu button next to the comments will allow you to edit or delete your own comments.
Managing Your Files
Click the icon to the lower right corner of the file to open the menu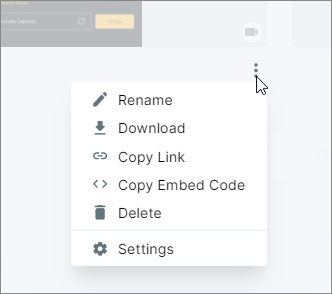 Rename
Changes the file name of your uploaded media
Download
Downloads the media file to your device
Copy Link
Copies the URL of the media file to your system clipboard
Copy Embed Code
Generates and copies an HTML code which you can paste to a website
Delete
Permanently removes the media file to My Media
Settings
Opens up more advanced settings for your media file for added security and control
Slides Metadata
(XSplit Presenter Recordings only)
A feature that's unique to recordings uploaded from XSplit Presenter is the ability to view and control slide navigation straight from My Media.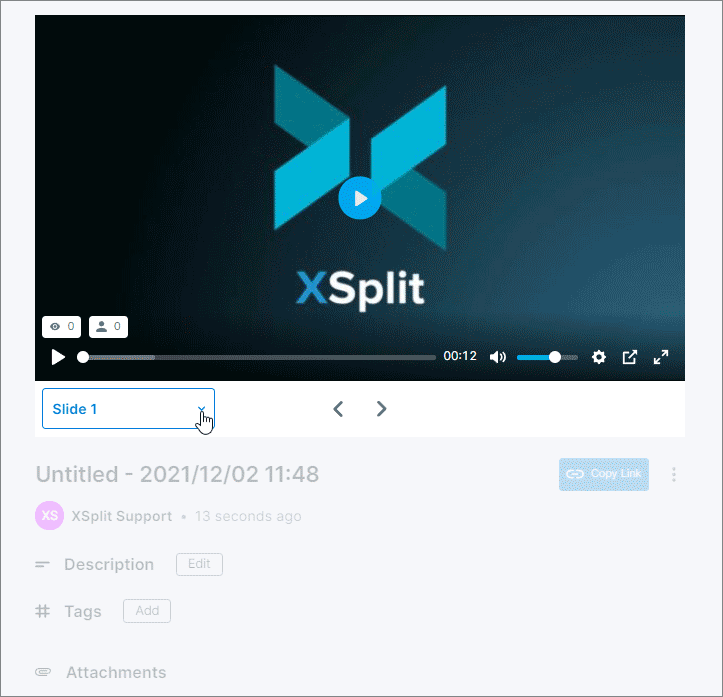 Just click the
Slide selector
and select your preferred slide. This will bring you to the part of the video that shows that specific slide.
Updated on: 12/08/2022